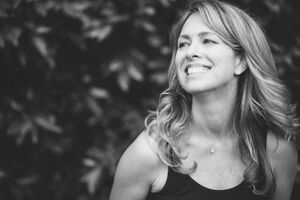 Kristin Newman (b. June 10, 1973) is a writer and producer working in television since the mid-1990s. She joined ABC's The Muppets in November 2015, taking over as showrunner after Bob Kushell left the show. She received her first Executive Producer credit in the 10th episode, "Single All the Way". Newman also performed a Muppaphone in "Because... Love" during a performance of "You Are the Sunshine of My Life" by Jack White.[1]
Newman's credits include working on production staff for Everybody Loves Raymond (1996-1997), writer, story editor, and producer on That '70s Show (1999-2006), writer/producer on How I Met Your Mother (2006-2007), writer/producer on Chuck (2010-2012), writer/producer on The Neighbors (2012-2014), and writer/producer on the first season of ABC's Galavant (with Alan Menken). In 2014, she released a memoir called What I Was Doing While You Were Breeding.
Sources
External links
Ad blocker interference detected!
Wikia is a free-to-use site that makes money from advertising. We have a modified experience for viewers using ad blockers

Wikia is not accessible if you've made further modifications. Remove the custom ad blocker rule(s) and the page will load as expected.