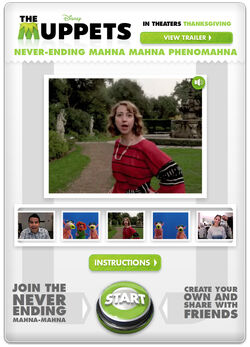 Kristen Schaal (b. 1978) is an actress and comedian most well known for her appearances on Flight of the Conchords and The Daily Show.
In The Muppets, Schaal plays the role of the Moderator. She also appeared in the Never-Ending Mahna Mahna Phenomahna singing "Mahna Mahna".
Among Schaal's many voice over credits are Trixie in Pixar's Toy Story 3, Louise on Bob's Burgers and guest spots on The Simpsons and American Dad! Other guest spots include Modern Family, Mad Men, Ugly Betty and Law & Order: Criminal Intent.
Film credits include Dinner with Schmucks (with Paul Rudd) Going the Distance (with Drew Barrymore and Christina Applegate) Get Him to the Greek (with Jonah Hill) and Valentine's Day (with Queen Latifah and Jamie Foxx).
Exernal links