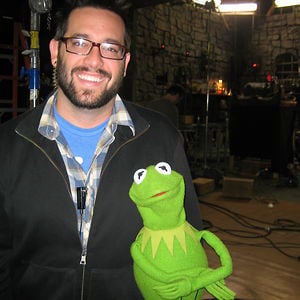 Kris Eber is vice president of production for Soapbox Films. Eber oversees the physical productions of the company, including visual effects work on many Muppet productions for The Walt Disney Company.
Eber serves as a producer on 2015's television series The Muppets for which Soapbox Films provides visual effects.
Eber has also served as a producer on many Muppet web projects, including: The Muppets Kitchen with Cat Cora, the Muppets' YouTube videos (including the "Bohemian Rhapsody" music video), the "Muppet Show Theme" music video with OK Go, several Toyota Highlander videos, Disney's Muppisodes, and promotional material for both The Muppets and Muppets Most Wanted.
Ad blocker interference detected!
Wikia is a free-to-use site that makes money from advertising. We have a modified experience for viewers using ad blockers

Wikia is not accessible if you've made further modifications. Remove the custom ad blocker rule(s) and the page will load as expected.