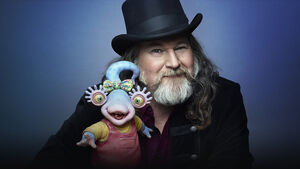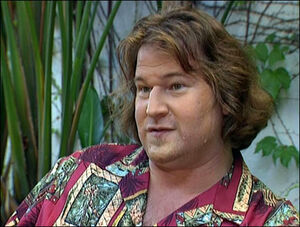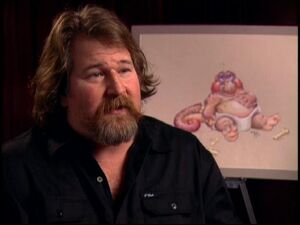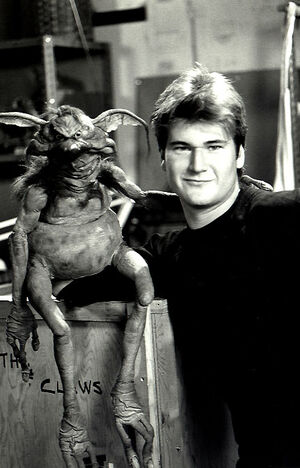 Kirk Thatcher (b. February 14) is a writer and director who has worked with the Muppets since 1989. His career began at age 18 working for George Lucas's Industrial Light and Magic. During his time with ILM, he designed, built, painted, and puppeteered creatures for numerous films including Return of the Jedi, Star Trek II, Star Trek III, E.T., Poltergeist, and Gremlins.
Thatcher would go on to become a concept artist and designer for several music videos, served as an associate producer for Star Trek IV - making a notable onscreen cameo as well - and started a production company for director David Fincher.
Beginning in 1988, Thatcher worked on The Jim Henson Hour as an associate producer. Dinosaurs followed in 1991, a television series for which he developed, produced and wrote. He also designed several of the show's characters. During the 1990's, Thatcher was on the writing staff for Muppets Tonight, and co-wrote Muppet Treasure Island.
Thatcher continues to work for Disney, including on many recent Muppet projects, and for the Jim Henson Company, directing episodes of Neil's Puppet Dreams (starring Neil Patrick Harris) and serving as a judge on Jim Henson's Creature Shop Challenge.
Muppet/Henson credits
Director
Writer
Designer
Producer
Performer
Gallery
See also
External links