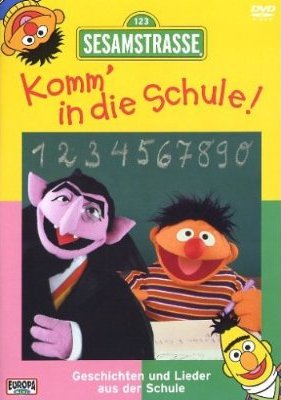 Komm' in die Schule! is a Sesamstrasse video.
Segments
Wer, wie, was
Graf Zahl's erster Schultag
Der erste Schultag der Welt
Mein Stein
Grobi erzählt über den Baum
Heute ist Schulbeginn
Hebt die Hand
Die Schule für Husten und Pusten
Reimen ist kinderleicht
Die Zählschule
Tellys Schulreportage
Beim Zusammenzählen
Das Schulspiel
Die Supermonsterschule
So bin ich gebaut
Wer, wie, was
Ad blocker interference detected!
Wikia is a free-to-use site that makes money from advertising. We have a modified experience for viewers using ad blockers

Wikia is not accessible if you've made further modifications. Remove the custom ad blocker rule(s) and the page will load as expected.