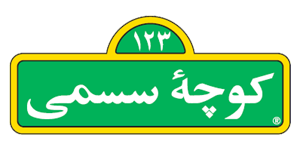 Koche Sesame is a video and television project developed by Sesame Workshop and the RAND Corporation for Afghanistan. In 2004, 400 kits were distributed to a number of groups with ten 20-minute episodes as an effort toward rebuilding the Afghan education system. The episodes consisted of footage from the Egyptian co-production Alam Simsim, redubbed into Dari, the common language in Afghanistan. Some footage from the American Sesame Street was also dubbed.[1] Accompanying materials featured the Alam Simsim characters Filfil, Khokha, and Nimnim.
The program is shown in classrooms, orphanages, the Afghan national television channel (ATR), government radio and other governmental and non-governmental organizations throughout the country.
Sources
↑ "Sesame Gang In Aghanistan." Sky News. April 30, 2004
Ad blocker interference detected!
Wikia is a free-to-use site that makes money from advertising. We have a modified experience for viewers using ad blockers

Wikia is not accessible if you've made further modifications. Remove the custom ad blocker rule(s) and the page will load as expected.