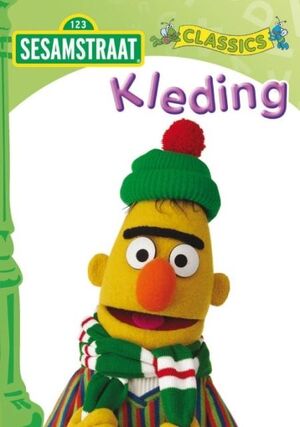 Kleding (Clothing) is a Sesamstraat DVD released in 2007, as part of Weton Wesgram's Sesamstraat Classics collection.
Segments
Brief
Zes sokken
Verkleedzolder: kabouter
Sesamstraat theater repeteert: Liefde
Verhaal van het schaap
Grover verkoopt kleren
Dikkie Dik: lange broek
Fruitdokter VII: citroen
Je kunt altijd rekenen op de Miami Muizen
Bruidspaar van het jaar
Elmo de bergbeklimmer
Prins Vads: verkleden
Ad blocker interference detected!
Wikia is a free-to-use site that makes money from advertising. We have a modified experience for viewers using ad blockers

Wikia is not accessible if you've made further modifications. Remove the custom ad blocker rule(s) and the page will load as expected.