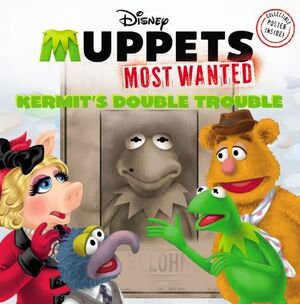 Kirsten Mayer is an author who wrote Muppet movie tie-ins, including text for 2011's The Muppets: Theater Stage Set (tying into The Muppets) and 2014's Kermit's Double Trouble (Muppets Most Wanted).
Mayer has written a number of licensed character or movie tie-in book titles, including for Star Wars, Monster High, Minions, TinTin, Batman: The Brave and the Bold, The Avengers, and Transformers.
Ad blocker interference detected!
Wikia is a free-to-use site that makes money from advertising. We have a modified experience for viewers using ad blockers

Wikia is not accessible if you've made further modifications. Remove the custom ad blocker rule(s) and the page will load as expected.