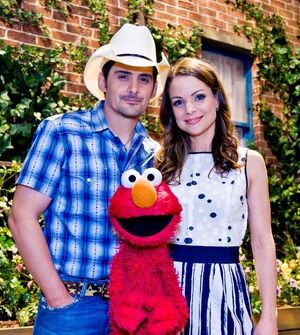 Kimberly Williams (b. 1971) is an actress and director, best known for her co-starring role on the ABC sitcom, According to Jim, as well as her breakthrough performance alongside Steve Martin in the comedy film, Father of the Bride and its sequel, Father of the Bride Part II. Williams is married to country music singer Brad Paisley.
She appears in the prime time Sesame Street special Growing Hope Against Hunger
Ad blocker interference detected!
Wikia is a free-to-use site that makes money from advertising. We have a modified experience for viewers using ad blockers

Wikia is not accessible if you've made further modifications. Remove the custom ad blocker rule(s) and the page will load as expected.