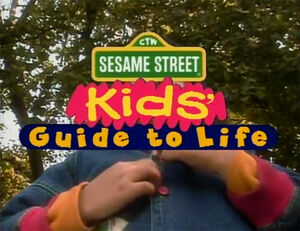 Starting in 1996, Sony Wonder released a series of Sesame Street video and audio under the label Kids' Guide to Life. The brand was designed to help kids cope with real-life difficulties such as cooperating and telling the truth. The videos featured special guest stars Katie Couric, Frances McDormand and Dennis Quaid. They contributed a special message, assisted with a few Muppets, at the end of each video.

Video Releases
Audio releases
Ad blocker interference detected!
Wikia is a free-to-use site that makes money from advertising. We have a modified experience for viewers using ad blockers

Wikia is not accessible if you've made further modifications. Remove the custom ad blocker rule(s) and the page will load as expected.