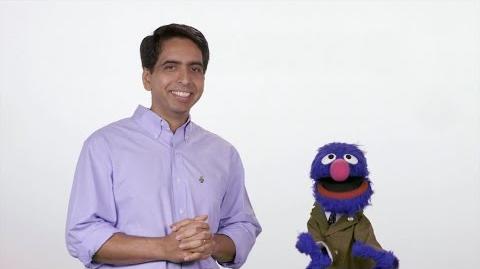 Khan Academy is a non-profit educational organization founded by Salman Khan in 2006. The organization finds ways to provide world-class education outside of schools, through a series of lecture-style YouTube videos.
Grover appeared in a video for the channel on November 1, 2016, trying to run for President of the United States. Salman Khan helps teach him the process of the Electoral College and how it can help him get elected.
External links
Ad blocker interference detected!
Wikia is a free-to-use site that makes money from advertising. We have a modified experience for viewers using ad blockers

Wikia is not accessible if you've made further modifications. Remove the custom ad blocker rule(s) and the page will load as expected.