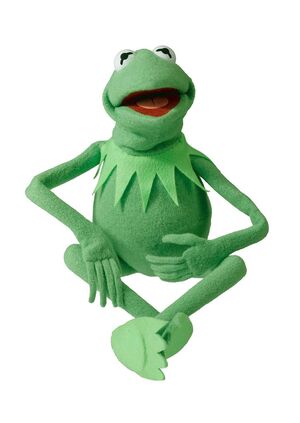 In 2006, Master Replicas produced a Kermit the Frog Photo Puppet replica, using the patterns and materials that the Muppet Workshop uses to produce the official photo puppets.
The replica was fully posable, with mouth expression and full articulation in neck, shoulders, elbows, wrists, hips, knees, ankles and fingers. It came with a custom display stand, numbered plaque, and informational guide about the history of Kermit.
Production of the replica was a limited edition of 2,500.
The Kermit photo puppet replica measures approximately 8" x 7" x 24.5".
Trivia
Sources
External links
Ad blocker interference detected!
Wikia is a free-to-use site that makes money from advertising. We have a modified experience for viewers using ad blockers

Wikia is not accessible if you've made further modifications. Remove the custom ad blocker rule(s) and the page will load as expected.