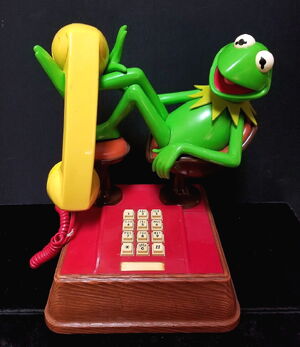 American Telecommunications Corporation made a Kermit the Frog telephone in 1983. Jim Henson himself had one such telephone in his office, as seen in a photo from Jim Henson: The Works.
There is also a rotary version.
In the same year, a Miss Piggy novelty phone was designed, featuring Piggy as "The Spirit of the Telephone"; this was never produced.
Other phones in the line included Snoopy and Mickey Mouse.