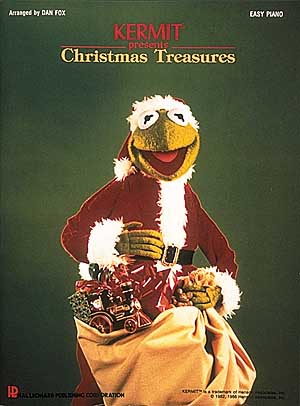 Kermit Presents Christmas Treasures is a book of sheet music arranged by Dan Fox. It was published in 1986 by Hal Leonard Publishing (cat. no. 365400).
Kermit the Frog is pictured on the cover dressed as Santa Claus.
Ad blocker interference detected!
Wikia is a free-to-use site that makes money from advertising. We have a modified experience for viewers using ad blockers

Wikia is not accessible if you've made further modifications. Remove the custom ad blocker rule(s) and the page will load as expected.