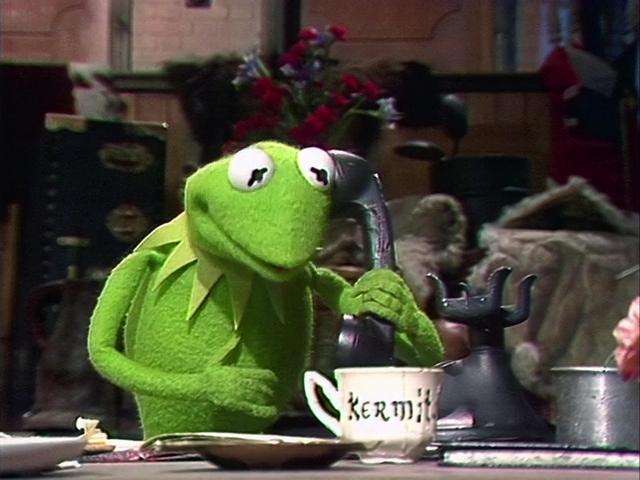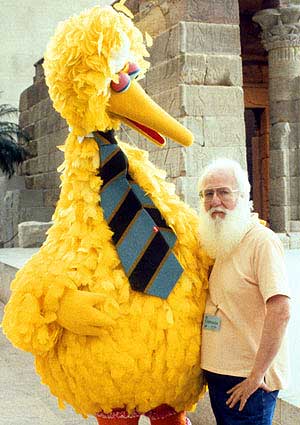 A rumor concerning the origin of Kermit the Frog's name is that Jim Henson named the puppet after a childhood friend named Theodore Kermit Scott.[1][2][3][4][5]
Karen Falk addressed this question in an Ask Henson.com entry:
"

While Jim Henson did have a childhood acquaintance named Kermit, it was not an uncommon name at the time, and Jim always said that the Frog was NOT named for this child from his elementary school. I think Jim just liked the sound of the name - it has nice hard sounds and a sort of nasal quality that make it rather funny. By the way, another Kermit worked in the Muppet Workshop and helped to build the original Big Bird! (Again, no relation to the Frog.) I think Jim did, however, ensure that future generations would not continue using the name for their male children!

"
The "other Kermit" that Falk is referring to is Kermit Love, who began his career building puppets for Henson in 1965, with Delbert the La Choy Dragon.
See also
Sources
Ad blocker interference detected!
Wikia is a free-to-use site that makes money from advertising. We have a modified experience for viewers using ad blockers

Wikia is not accessible if you've made further modifications. Remove the custom ad blocker rule(s) and the page will load as expected.