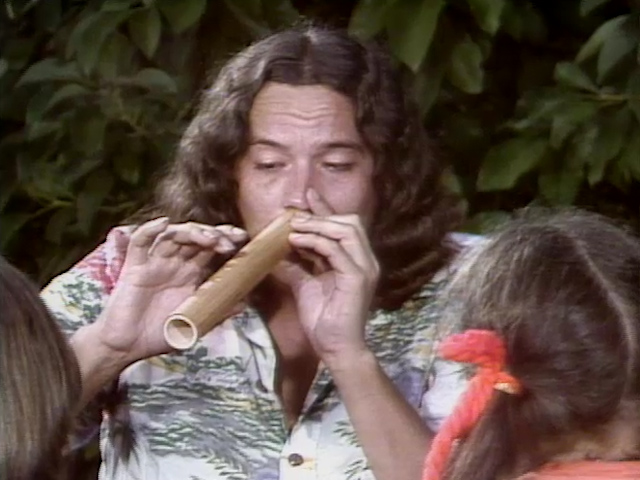 Keola Beamer (b. 1951), full name Keolamaikalani Breckenridge Desha Beamer, is a Hawaiian singer and musician, known for his prowess at the slack-key guitar, and also plays such instruments as the nose flute. He appeared on Sesame Street in Season 9 in the Hawaiian storyline, as Keola. He appeared with his mother, Winona Beamer, who played Aunty Nona, and brother Kepona Beamer.
Beamer made his recording debut in 1972, with the album Hawaiian Slack Key Guitar in the Real Old Style. Apart from Sesame Street, media appearances include Today and George Winston in Concert, and he scored the 1996 independent film Far Harbor (with Jennifer Connelly).
External links
Ad blocker interference detected!
Wikia is a free-to-use site that makes money from advertising. We have a modified experience for viewers using ad blockers

Wikia is not accessible if you've made further modifications. Remove the custom ad blocker rule(s) and the page will load as expected.