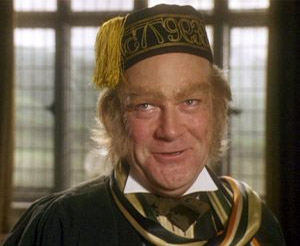 Kenneth Branagh (b. 1960) is an Irish-born actor and director, particularly known for his many cinematic adaptations of William Shakespeare, including Henry V, Othello, Much Ado About Nothing, and Hamlet. In 2004, Branagh starred as the eccentric Uncle Albert in the Jim Henson Pictures film Five Children and It.
Branagh's other film credits include directing and acting in Peter's Friends (with Stephen Fry, Hugh Laurie, and Imelda Staunton) and Mary Shelley's Frankenstein (with Robert De Niro and John Cleese) and performing in Woody Allen's Celebrity, Chariots of Fire and Harry Potter and the Chamber of Secrets.
As a stage actor in the late 1980s and early 1990s, he and Emma Thompson toured all over the world with their own theatre troupe, The Renaissance Theatre Company.
External links
Ad blocker interference detected!
Wikia is a free-to-use site that makes money from advertising. We have a modified experience for viewers using ad blockers

Wikia is not accessible if you've made further modifications. Remove the custom ad blocker rule(s) and the page will load as expected.