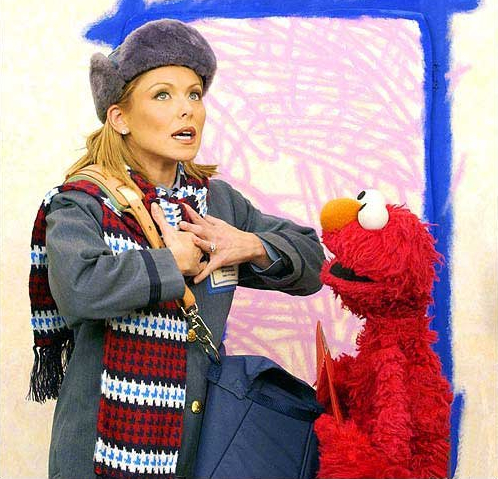 Kelly Ripa (b. 1970) is a daytime TV talk show host and actress. She has co-hosted with Regis Philbin on Live from 2001 to 2011, and Michael Strahan from 2012 to 2016. In the interims between those periods, Ripa has hosted the show with guest co-hosts. Kermit and Miss Piggy have guested on the show during Ripa's tenure.
Ripa began her career on the TV soap opera All My Children; she was a series regular from 1990 to 2002. For a few years, she starred in the sitcom Hope & Faith.
Muppet Appearances
External links
Ad blocker interference detected!
Wikia is a free-to-use site that makes money from advertising. We have a modified experience for viewers using ad blockers

Wikia is not accessible if you've made further modifications. Remove the custom ad blocker rule(s) and the page will load as expected.