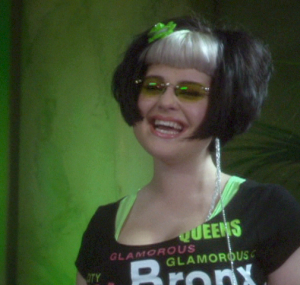 Kelly Osbourne (b. 1984) is the daughter of rock singer Ozzy Osbourne and Sharon Osbourne. She appeared as herself, the result of Dorothy Gale's trip through the make-over machine, in The Muppets' Wizard of Oz. Although the scene was cut from the broadcast version, it appears on the DVD.
External links
Ad blocker interference detected!
Wikia is a free-to-use site that makes money from advertising. We have a modified experience for viewers using ad blockers

Wikia is not accessible if you've made further modifications. Remove the custom ad blocker rule(s) and the page will load as expected.