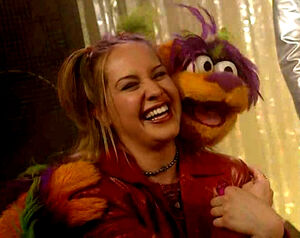 Kelly Karbacz (born in Queens, NY) portrayed Niki on Sesame English.
Karbacz has guest starred on TV shows such as Law and Order (and it's two spin offs), Orange is the New Black and appeared such films as A Tale of Two Pizzas and the 2010 adaptation of Get Smart.
External links
Ad blocker interference detected!
Wikia is a free-to-use site that makes money from advertising. We have a modified experience for viewers using ad blockers

Wikia is not accessible if you've made further modifications. Remove the custom ad blocker rule(s) and the page will load as expected.