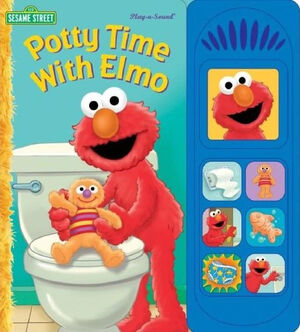 Kelli Kaufmann is an author who wrote the sesame Street sound books What Can Elmo Count? (2004, an Active Point book) and Potty Time with Elmo (a 2005 Play-a-Sound book).
Kaufmann has written over a dozen books for Publications International, mostly sound or DVD interactive books. They include titles featuring Winnie the Pooh, Baby Einstein, Barney, Blue's Room, My Little Pony, Bob the Builder, and SpongeBob SquarePants.
Ad blocker interference detected!
Wikia is a free-to-use site that makes money from advertising. We have a modified experience for viewers using ad blockers

Wikia is not accessible if you've made further modifications. Remove the custom ad blocker rule(s) and the page will load as expected.