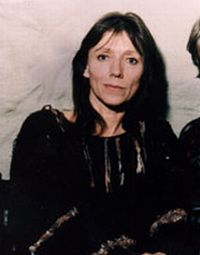 Katja Medbøe (1945-1996) was a Norewegian actress who voiced Mokey on Fragglene, the Norwegian dub of Fraggle Rock.
Katja Medbøe studied acting at Oslo National Academy of the Arts from 1964-1968. After she graduated, she was employed at The National Theatre in Oslo, where she worked until her death in 1996. There were small periods were she would appear at other theaters around Norway. Her film debut was with the movie Voldtekt in 1971. Most people in Norway remember her as Kaja in the three Hustruer movies. Beside acting, she has also narrated several audio books.
Ad blocker interference detected!
Wikia is a free-to-use site that makes money from advertising. We have a modified experience for viewers using ad blockers

Wikia is not accessible if you've made further modifications. Remove the custom ad blocker rule(s) and the page will load as expected.