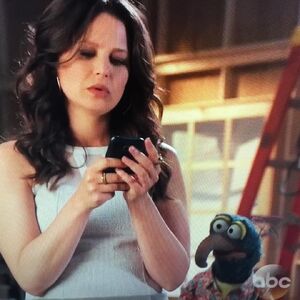 Katie Lowes (b. 1982) is an actor and director most well known for playing Quinn Perkins in the ABC's Scandal. Her other roles include Transformers: Revenge of the Fallen, Super 8 (scored by Michael Giacchino), Disney's Wreck-It Ralph, and Frozen.
In September 2015, she appeared in a promotional spot for The Muppets with her Scandal co-star Guillermo Diaz and Gonzo.
Ad blocker interference detected!
Wikia is a free-to-use site that makes money from advertising. We have a modified experience for viewers using ad blockers

Wikia is not accessible if you've made further modifications. Remove the custom ad blocker rule(s) and the page will load as expected.