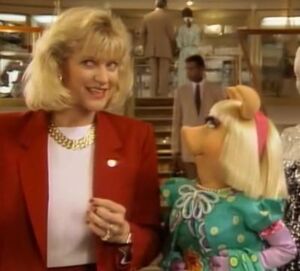 Kathleen Wirt is an actress who played a Gucci salesperson in the 1989 special Miss Piggy's Hollywood (the second half of The Jim Henson Hour episode 105).
Wirt appeared in small, unnamed roles in episodes of A Different World and Star Trek: Voyager. She also appeared in commercials and worked in different crew functions on music videos. Wirt left acting and focused on 4th Street Recording, the studio she has owned since 1989.
External links
Ad blocker interference detected!
Wikia is a free-to-use site that makes money from advertising. We have a modified experience for viewers using ad blockers

Wikia is not accessible if you've made further modifications. Remove the custom ad blocker rule(s) and the page will load as expected.