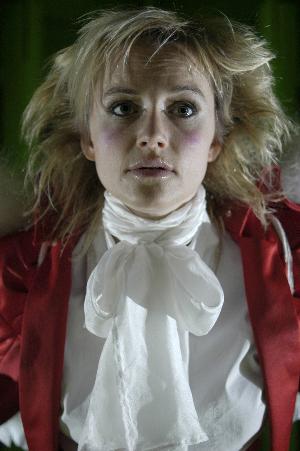 Karoline Munksnæs (b. 1978), Danish actress who voiced Abby Cadabby in Leg med os fra Sesamgade, Elmo's Verden and other segments for Sesamgade.
She graduated from Aarhus theater school in 2003. Her stage credits include Oliver Twist, Thor, Før det bliver sagt..." and Peter Pan. Her TV and movie credits include Klinkevals, Anna Phil as Signe and Juliane.
Some of her other voice work include Clarie in Alvin and the chipmunks and Colette in Ratatouille.
Ad blocker interference detected!
Wikia is a free-to-use site that makes money from advertising. We have a modified experience for viewers using ad blockers

Wikia is not accessible if you've made further modifications. Remove the custom ad blocker rule(s) and the page will load as expected.