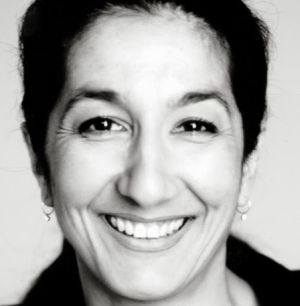 Karime Vakilzadeh (b. 1960) is a German puppeteer and actress who worked on Sesamstrasse in the 1980s. She was the right-hand for Tiffy, from 1989 until roughly 1993.
Vakilzadeh played Leonie Löwenherz on her own 1991 spin-off (not related to Sesamstrasse) and was a regular on Hallo Spencer (as Mona and Karl-Heinz), among other series. On-camera, she appeared in episodes of Tatort and Großstadtrevier.
External links
Ad blocker interference detected!
Wikia is a free-to-use site that makes money from advertising. We have a modified experience for viewers using ad blockers

Wikia is not accessible if you've made further modifications. Remove the custom ad blocker rule(s) and the page will load as expected.