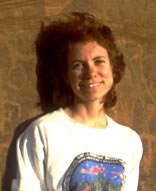 Karen Aqua (1954-2011) was a New England-based filmmaker and animator who graduated from the Rhode Island School of Design in 1976. She began producing animated shorts for Sesame Street in 1990 and had produced, directed, and animated 22 segments for the show since then. She passed away in May of 2011 after a decade of fighting ovarian cancer.

Segments
External links
Ad blocker interference detected!
Wikia is a free-to-use site that makes money from advertising. We have a modified experience for viewers using ad blockers

Wikia is not accessible if you've made further modifications. Remove the custom ad blocker rule(s) and the page will load as expected.