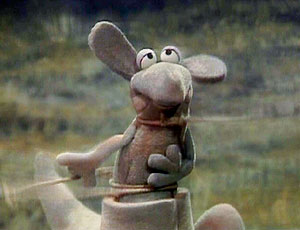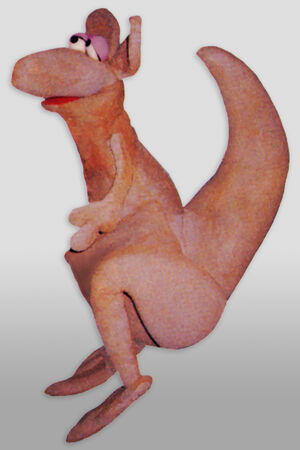 The Kangaroo made its first appearance in episode 307 of The Muppet Show. In accordance with one of the song's lyrics, the Vile Bunch Guitarist was transformed into the Kangaroo during the UK Spot, "Once a Year Day."
An illustrated kangaroo appeared onboard the Swinetrek in the "Pigs in Space" sketch in the first issue of The Treasure of Peg-Leg Wilson, the second mini-series of The Muppet Show Comic Book.
Appearances
Book appearances
See also
Ad blocker interference detected!
Wikia is a free-to-use site that makes money from advertising. We have a modified experience for viewers using ad blockers

Wikia is not accessible if you've made further modifications. Remove the custom ad blocker rule(s) and the page will load as expected.