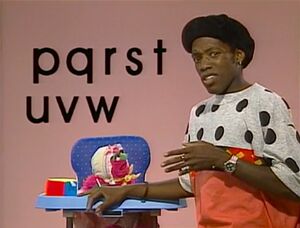 Kadeem Hardison (b. 1965) is an actor best known for portraying Dwayne Wayne on The Cosby Show spin-off A Different World.
He appeared on Sesame Street in the celebrity version of "Monster in the Mirror." He also appeared in a skit with Baby Natasha. (EKA: Episode 2787)
Hardison's other credits include appearances on Everybody Hates Chris, My Name Is Earl, and The Love Boat: The Next Wave.
External links
Ad blocker interference detected!
Wikia is a free-to-use site that makes money from advertising. We have a modified experience for viewers using ad blockers

Wikia is not accessible if you've made further modifications. Remove the custom ad blocker rule(s) and the page will load as expected.