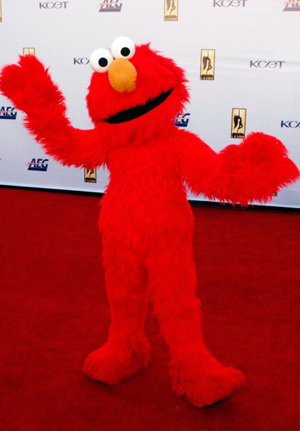 KCET Visionary Award Gala are held each year by the PBS station KCET, to award the individual or individuals, who have been visionary in their field of interest.
At the 2008 gala, Elmo appeared on the red carpet as a walkaround. The award was given to Bernadette and Timothy J. Leiweke by Garth Brooks. Other celebrities that attended included Jesse Jackson, Jim Hill, Mary Hart and Luc Robitaille.
Ad blocker interference detected!
Wikia is a free-to-use site that makes money from advertising. We have a modified experience for viewers using ad blockers

Wikia is not accessible if you've made further modifications. Remove the custom ad blocker rule(s) and the page will load as expected.