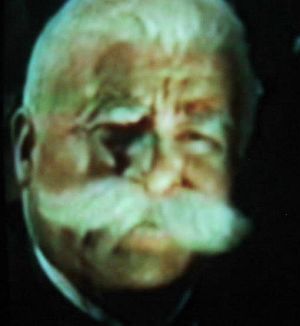 Justo Martínez (ca. 1932-2012), also known as Justo Martínez González, was a Mexican actor who worked on Plaza Sésamo for many seasons, first as the puppeteer for both Abelardo and Paco, in much the same way Caroll Spinney doubled as Big Bird and Oscar. In 1981, when new Muppet characters were added, he moved on-camera as plaza resident Fernando.
A veteran character actor in Mexican film and television, Martínez appeared in the occasional English-language film, with small parts in The Penitent (as a nurse, with Raul Julia) and Bandidas (as a banker, with Salma Hayek, Penelope Cruz, and Edgar Vivar). His Spanish-language films included Sexo Por Compasión, Por Si No Te Vuelvo a Ver, and the historical drama Zapata - El sueño del héroe (as Porfirio Diaz).
External links
Ad blocker interference detected!
Wikia is a free-to-use site that makes money from advertising. We have a modified experience for viewers using ad blockers

Wikia is not accessible if you've made further modifications. Remove the custom ad blocker rule(s) and the page will load as expected.