This article is about an upcoming project, product, or production.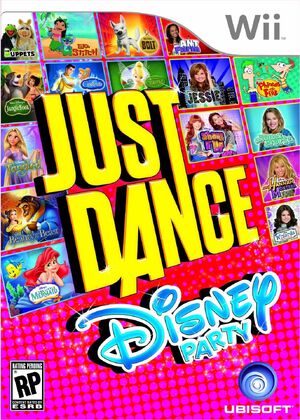 Just Dance: Disney Party is an upcoming video game from Ubisoft Entertainment and Disney for the Wii and Xbox 360. It is scheduled for release on October 23, 2012. The dance game will include several songs from Disney movies, television shows and theme parks.
"The Muppet Show Theme" from The Muppets will be included as one of the tracks in the game.[1] An image of Kermit the Frog and Miss Piggy with the The Muppets logo is included on the game box along with images of the other franchises featured in the game.
See also
Sources