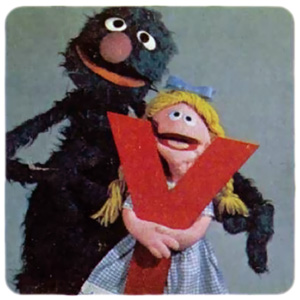 "Just Because" is a Sesame Street skit from 1971, written by Jim Henson and Jerry Juhl, with underscore by Joe Raposo.
Grover asks a little girl (Fran Brill) what letter of the alphabet she is holding. Each time she answers "Y", Grover mistakenly thinks she is saying, "Why?"
Releases
Audio
Ad blocker interference detected!
Wikia is a free-to-use site that makes money from advertising. We have a modified experience for viewers using ad blockers

Wikia is not accessible if you've made further modifications. Remove the custom ad blocker rule(s) and the page will load as expected.