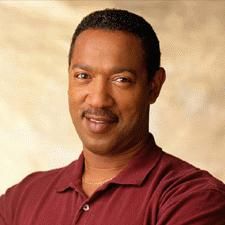 Julius Carry (1952-2008) was an actor whose notable TV credits included playing bounty hunter Lord Bowler on The Adventures of Brisco County Jr. Carry was heard as Mudbelly in the third season Dinosaurs episode "Swamp Music."
Carry's other TV credits include a stint on Murphy Brown (as Mitchell Baldwin) and Two Guys, a Girl, and a Pizza Place (as pizza shop owner Bill in the first season). Film credits include The Last Dragon (as strutting villain Sho'nuff), The Fish That Ate Pittsburgh, and The New Guy.
External links
Ad blocker interference detected!
Wikia is a free-to-use site that makes money from advertising. We have a modified experience for viewers using ad blockers

Wikia is not accessible if you've made further modifications. Remove the custom ad blocker rule(s) and the page will load as expected.