This article is about an upcoming project, product, or production.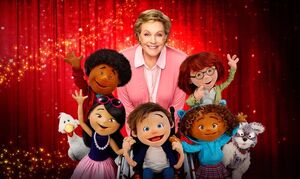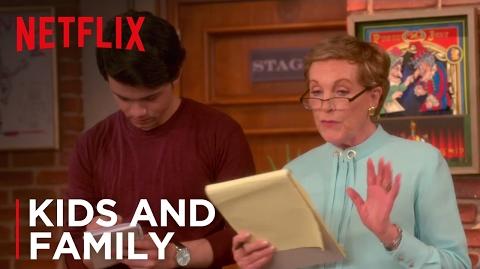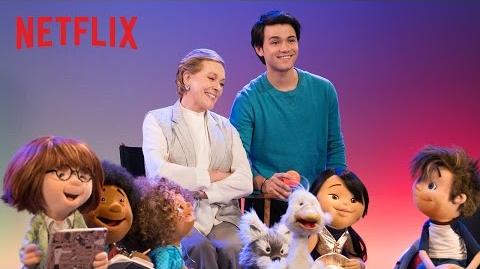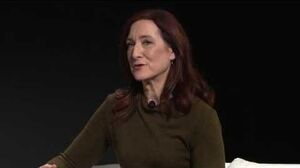 Julie's Greenroom is an upcoming Netflix Original Series produced by The Jim Henson Company and starring Julie Andrews alongside original puppet characters created by the Henson Creature Shop. Netflix ordered 13 half-hour episodes which will be released on March 17, 2017.
The series began filming in New York in May 2016 and was directed by Joey Mazzarino. In addition to Andrews' starring role, the show includes such guest stars as Alec Baldwin, Sara Bareilles, Joshua Bell, Tituss Burgess, Carol Burnett, Chris Colfer, Robert Fairchild, Josh Groban, David Hyde Pierce, Bill Irwin, Ellie Kemper, Idina Menzel, Tiler Peck, and Stomp.
According to Netflix's announcement:
"Julie Andrews stars as Ms. Julie - the director of the Wellspring Center for the Performing Arts in which she teaches performing arts workshops in the theatre and its "Greenroom." Ms. Julie and her devoted assistant Gus (Giullian Yao Gioiello) bring the performing arts to a new generation of kids known as the "Greenies," played by original puppet characters built by the renowned Jim Henson's Creature Shop. The Greenies are a diverse group of kids who are mesmerized by all that the arts and creativity has to offer. Over the course of the season, with Ms. Julie's guidance and inspiration from the visiting guest artists, the kids create an entirely original new show, that is a mashup of all the performing arts including mime, music, dance, improv, circus arts, voice and more. Most episodes will feature an original song and every episode will feature a guest star who engages the kids in a specific area of the performing arts."
Puppeteers on the series include Jennifer Barnhart, Tyler Bunch, Frankie Cordero, Stephanie D'Abruzzo, Dorien Davies, John Kennedy, Noel MacNeal, Paul McGinnis, Kenny Stevenson, and John Tartaglia.
Andrews created the series with her daughter, Emma Walton Hamilton, and Judy Rothman-Rofe. Andrews, Hamilton, and Lisa Henson serve as executive producers with Steve Sauer and Halle Stanford. Bill Sherman serves as the series' composer.
Episodes
Episode 101: The Show Must Go On
Episode 102: The Write Stuff!
Episode 103: Singin' in the Room
Episode 104: Hello from the Ogre Side
Episode 105: Barre None
Episode 106: Write... Write a Song
Episode 107: Morning at the Improv
Episode 108: Quacktice Makes Perfect
Episode 109: Send in the WOW
Episode 110: Rhythm Is Gonna Get You
Episode 111: Costumer Service
Episode 112: The Mess Rehearsal
Episode 113: Mash-Up: The Musical
Cast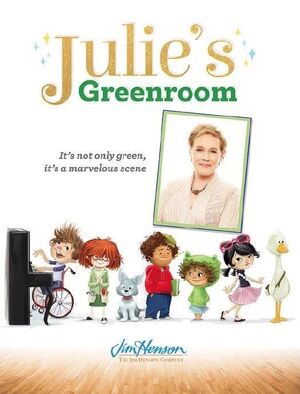 Puppeteers
Guests
Tituss Burgess
Robert Fairchild

 
Sources
External links
Ad blocker interference detected!
Wikia is a free-to-use site that makes money from advertising. We have a modified experience for viewers using ad blockers

Wikia is not accessible if you've made further modifications. Remove the custom ad blocker rule(s) and the page will load as expected.