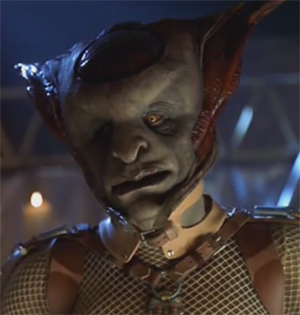 Julian Garner voiced Namtar in the Farscape episode "DNA Mad Scientist".
Theater credits include Romeo in Romeo and Juliet, An Adult Evening of Shel Silverstein, Duke Charles in As You Like It, Wars of the Roses. Some of his TV credits include Hephaestus in Xena: Warrior Princess and Hercules: The Legendary Journeys McLeod's Daughters, Water Rats and "White Collar Blue.
External links
Ad blocker interference detected!
Wikia is a free-to-use site that makes money from advertising. We have a modified experience for viewers using ad blockers

Wikia is not accessible if you've made further modifications. Remove the custom ad blocker rule(s) and the page will load as expected.