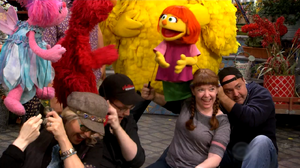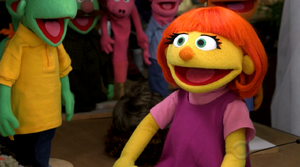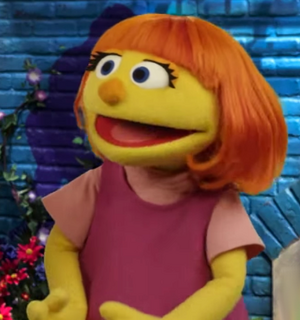 Julia is an autistic, four-year-old girl from Sesame Street, introduced in 2015 as part of the Sesame Street and Autism: See Amazing in All Children initiative. She is a young girl with bright orange hair and big green eyes, and is friends with Elmo and Abby. She first appeared in the digital storybook "We're Amazing, 1,2,3!"
Due to the positive response to the outreach initiative, Julia was made into a physical Muppet to debut in episode 4715 of the show. She is performed by Stacey Gordon, who used her own experiences raising her autistic son to help inform the actions of the character. The puppet is built with two sets of arms, one of which allows Julia to flap her arms in an emotional state. She made her television debut on 60 Minutes on March 19, 2017 and subsequently appeared in a series of YouTube videos for SesameStreet's YouTube Channel.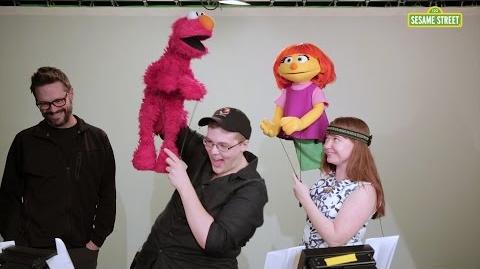 Appearances
Book appearances
See also
External links
Ad blocker interference detected!
Wikia is a free-to-use site that makes money from advertising. We have a modified experience for viewers using ad blockers

Wikia is not accessible if you've made further modifications. Remove the custom ad blocker rule(s) and the page will load as expected.