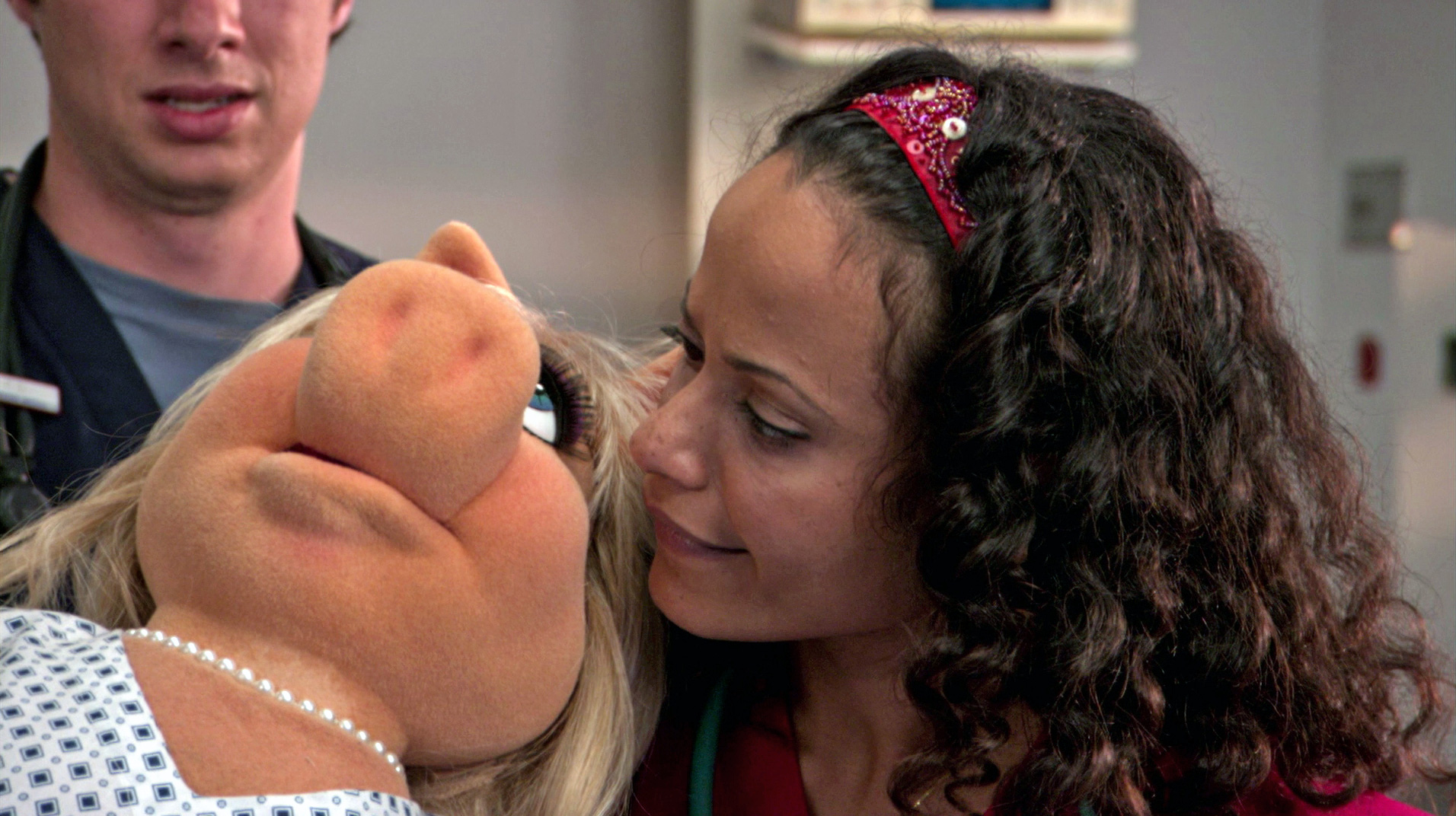 Judy Reyes (b. 1967) is a television actress best known for playing nurse Carla Espinosa on Scrubs. She appeared as herself, along with her Scrubs co-stars, in It's a Very Merry Muppet Christmas Movie. She took particular exception to extra Miss Piggy's suggestion that she be replaced as the resident sassy nurse, and calls the porcine diva "puerca."
Reyes' other TV credits include guest spots on Law & Order, Cosby, Her film credits include Jack and His Friends (with Sam Rockwell), Dirty, Bringing Out the Dead, NYPD Blue, and The Sopranos, and a recurring role on Oz as Tina Rivera.
External links
Ad blocker interference detected!
Wikia is a free-to-use site that makes money from advertising. We have a modified experience for viewers using ad blockers

Wikia is not accessible if you've made further modifications. Remove the custom ad blocker rule(s) and the page will load as expected.