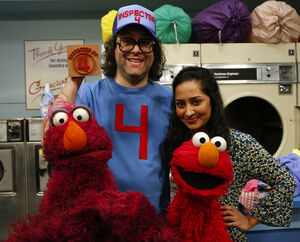 Judah Friedlander (b. 1969) is an American actor, most famous for his role as Frank Rossitano on 30 Rock. Friedlander appears in the 40th season of Sesame Street.
Recognizable from his trademark trucker hats, which he designs himself, Friedlander has also appeared in Curb Your Enthusiasm, Wonder Showzen, and Meet the Parents.
External links
Ad blocker interference detected!
Wikia is a free-to-use site that makes money from advertising. We have a modified experience for viewers using ad blockers

Wikia is not accessible if you've made further modifications. Remove the custom ad blocker rule(s) and the page will load as expected.