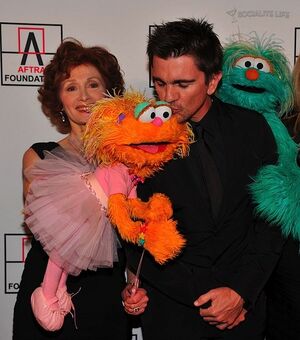 Juanes (born Juan Esteban Aristizábal Vásquez, 1972) is a Colombian musician. Beginning his career in the Heavy Metal band Ekymosis, Juanes has since gone on to have a successful solo career, winning numerous Latin Grammy Awards, and becoming one of the best-selling Colombian musicians.
Juanes was honored with a 2010 AFTRA Media and Entertainment Excellence Award, along with Robin Roberts and the cast of Sesame Street.
He later appeared on Sesame Street during season 42, singing "Muevete" with Elmo and Rosita.
External links