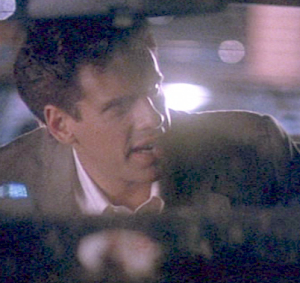 Josh Pais (b. 1964) is an actor who supplied both the suit performance and the voice for Raphael in Teenage Mutant Ninja Turtles. He also had a cameo as a passenger in a cab, startled when Raphael rolls over the taxi's hood.
In television, Pais has guest starred on The Cosby Show, Murphy Brown, Star Trek: Deep Space Nine, The Sopranos, and Rescue Me. He appeared in the recurring role of asssistant Medical Examiner Borak on Law & Order, and has played other characters in the franchise. His film credits include Scream 3, A Beautiful Mind, The Station Agent, and It Runs in the Family.
External links
Ad blocker interference detected!
Wikia is a free-to-use site that makes money from advertising. We have a modified experience for viewers using ad blockers

Wikia is not accessible if you've made further modifications. Remove the custom ad blocker rule(s) and the page will load as expected.