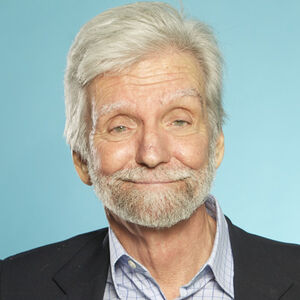 Joseph A. Bailey is a writer who has worked on many Henson productions, including The Muppet Show and Sesame Street. He began his Muppet career in 1973, writing for Sesame Street for the next ten years as both a staff writer and freelancer, and worked on the second season of The Muppet Show. He also wrote or co-wrote such songs as "I Just Adore Four" and "I Can't Help It." Bailey later reflected on his writing experiences with the Muppets in his 2011 autobiography, Memoirs of a Muppets Writer.
Bailey's other writing credits include The Robert Klein Show and the children's series Hot Hero Sandwich, The Great Space Coaster, and The Puzzle Place.
Writing credits
Stage shows
Albums
External links
Ad blocker interference detected!
Wikia is a free-to-use site that makes money from advertising. We have a modified experience for viewers using ad blockers

Wikia is not accessible if you've made further modifications. Remove the custom ad blocker rule(s) and the page will load as expected.