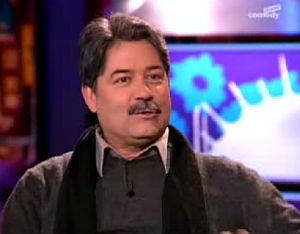 José Padilla is a Spanish voice actor who dubs Fozzie Bear into Castilian Spanish, for every project. He also twice dubbed Pepe the King Prawn, along with Dr. Phil Van Neuter in Muppets from Space and solo in It's a Very Merry Muppet Christmas Movie, and Pip from Bear in the Big Blue House (El Oso de la Casa Azul), amongst others.
Since 1995, Padilla has been the Castilian voice of Mickey Mouse. Other animation roles include Officer Barbrady and Terrence on South Park and several roles on The Simpsons, including Groundskeeper Willie, Principal Skinner, and the coyote from Homer's insanity pepper-fuled spiritual quest. Live action dub credits include Richard Belzer in Bonfire of the Vanities, Frank Sinatra in the re-dub of Suddenly, Patrick Duffy on Dallas, and Niles on Frasier.
Ad blocker interference detected!
Wikia is a free-to-use site that makes money from advertising. We have a modified experience for viewers using ad blockers

Wikia is not accessible if you've made further modifications. Remove the custom ad blocker rule(s) and the page will load as expected.