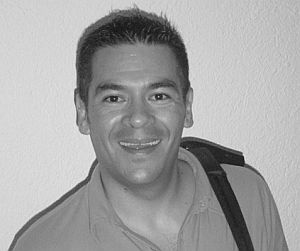 José Antonio Macías is a Mexican voice actor who has dubbed Bert for Plaza Sésamo, El Mundo de Elmo, and other related productions, and the Mock Turtle in the Creature Shop production of Alice in Wonderland.
He has also dubbed Legolas in The Lord of the Rings, Jack Dawson in Titanic, and Dawson Leery in Dawson's Creek. Macías has worked as a translator for movie dubs, including Training Day, Ice Age, Garfield, AVP: Alien vs. Predator, and Madagascar.
External links
Ad blocker interference detected!
Wikia is a free-to-use site that makes money from advertising. We have a modified experience for viewers using ad blockers

Wikia is not accessible if you've made further modifications. Remove the custom ad blocker rule(s) and the page will load as expected.