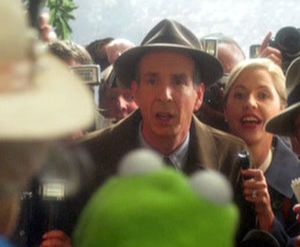 Jonathan Palmer is an actor who played a reporter in The Muppets.
Palmer has played small parts on television (often as doctors) since the 1980s. Credits include The X-Files, ER, Malcolm in the Middle, Murder, She Wrote, Matlock, Wings, Boston Legal, CSI: NY, House, Murder in the First, and Two and a Half Men.
External links
Ad blocker interference detected!
Wikia is a free-to-use site that makes money from advertising. We have a modified experience for viewers using ad blockers

Wikia is not accessible if you've made further modifications. Remove the custom ad blocker rule(s) and the page will load as expected.