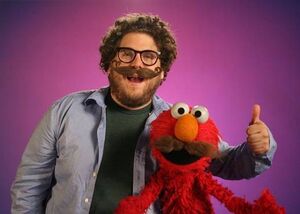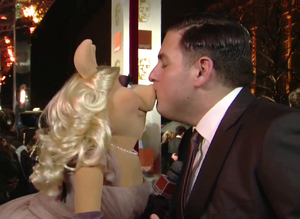 Jonah Hill (b. 1983) is a comedic actor, who has starred in multiple Judd Apatow films including The 40-Year-Old Virgin, Knocked Up, Superbad, and Forgetting Sarah Marshall.
Hill appeared in a 2008 episode of Sesame Street with Elmo, for a Word of the Day segment on the word "mustache." He later appeared in another Word of the Day segment for a 2014 episode, demonstrating "empty" with Murray Monster and some wild animals.
At the 2012 BAFTA Awards, he talked with Miss Piggy on her Orange Film red carpet show.
Other credits include Night at the Museum: Battle of the Smithsonian, playing a clerk on an episode of NYPD Blue, and hosting Saturday Night Live.
External links