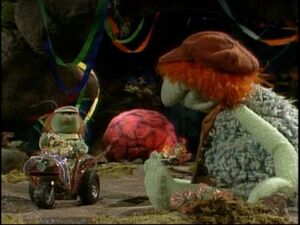 Joke Day is a Fraggle holiday celebrated in the Fraggle Rock episode "Boober and the Glob." Everybody has to dress up in silly costumes and tell jokes all day on Joke Day. The celebrations include the Traditional Medley of Knock-Knock Jokes.
Ad blocker interference detected!
Wikia is a free-to-use site that makes money from advertising. We have a modified experience for viewers using ad blockers

Wikia is not accessible if you've made further modifications. Remove the custom ad blocker rule(s) and the page will load as expected.