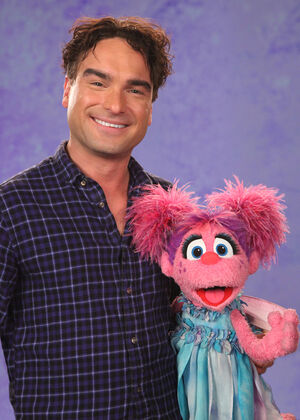 John Mark "Johnny" Galecki (b. 1975) is an American Emmy-nominated actor. He is best known for playing the role of Rusty Griswold in National Lampoon's Christmas Vacation as well as his work on the sitcoms Roseanne and The Big Bang Theory (with Jim Parsons).
Galecki appeared in a Season 42 segment of Sesame Street; where he explained the Word of the Day "transform" with Abby Cadabby, only to be magically transformed into a Muppet pumpkin.
External links
Ad blocker interference detected!
Wikia is a free-to-use site that makes money from advertising. We have a modified experience for viewers using ad blockers

Wikia is not accessible if you've made further modifications. Remove the custom ad blocker rule(s) and the page will load as expected.