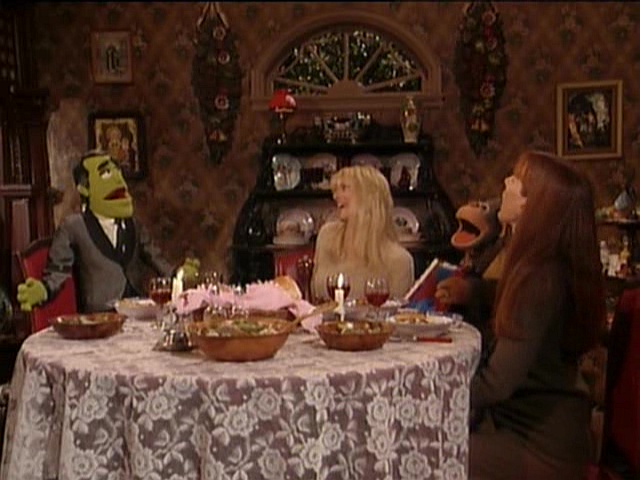 Johnny Fiama's House is the home of Johnny Fiama and his ma, as seen in Muppets Tonight. A comfortable home with an ornate "F" styled on the door glass, the house is first glimpsed in episode 210, in which Evander Holyfield hunts Johnny down.
A more in-depth look at the Fiama household occurs in episode 212. The house includes a comfortable dining room, elegantly furnished and suitable for the consumption of Italian cuisine with Daryl Hannah. Religious iconography is prominent in the decor, ranging from a light-up crucifix to a print of Leonardo da Vinci's painting The Last Supper, suggesting that the Fiamas are Catholic.
Ad blocker interference detected!
Wikia is a free-to-use site that makes money from advertising. We have a modified experience for viewers using ad blockers

Wikia is not accessible if you've made further modifications. Remove the custom ad blocker rule(s) and the page will load as expected.