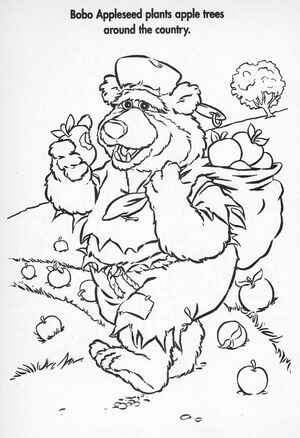 Johnny Appleseed is the popular nickname for John Chapman (1774–1845), a missionary and planter. Chapman became immortalized in folklore due to his planting of apple trees across the United States of America, becoming a legend even within his own lifetime.
Fozzie appeared as Johnny Appleseed in Muppet Magazine issue 15 promoting Shelley Duvall's Tall Tales & Legends.
Bobo the Bear appeared as "Bobo Appleseed" in the 1997 coloring book Great Muppets in American History.